Last Updated on May 20, 2011
LinkedIn has certainly become one of the most popular business-to-business social networking tools. Not surprisingly, it is becoming a target for phishing attempts. Before I share screenshots and notes on how to determine if the email is real or fake, I want to mention that we verified that the fake email we received is in fact a phishing scam. We asked Mike Gargiullo, Sr. Security Consultant at Pivot Point Security, to run Wget and found that the endpoint URL contained suspicious JavaScript which was configured to run on page visit. We didn't deconstruct the code to see how it worked – perhaps next blog!.
A LinkedIn Phishing Email
If you notice in the screenshot, the subject contains the person's name, but also doesn't match a true LinkedIn connection request subject line. A LinkedIn connection request subject is "Join my network on LinkedIn".
The third person's name mentioned does not match the others. That is a good indicator of a legitimate LinkedIn email. The highlighted text that states "Confirm that you know Neal" does not match a true LinkedIn email either. As you will see in a real connection email from LinkedIn, there is a clean yellow button that says "Accept". Next to the button is a text link which states, View invitation from persons name". This is another clue whether the email is real or not.

A Real LinkedIn Email
As you can see, there are major differences between the two emails on top of what I already mentioned. Like the random empty box and gibberish instead of a copyright symbol.
The Email Source
So now that you have seen the actual emails, I want to share the source code behind both the real and phishing emails.

You can see in the screenshot (above) that the link in the real email pointed to LinkedIn.com. However, in the next screenshot (below) you notice different URL.

In the fake LinkedIn email, you will see that the URL is not from LinkedIn and also has a forumx.php landing page. LinkedIn would not send you there.
Take Away
So what does this mean? If you're a normal business user – don't click the link. Follow the steps outlined below. If you're a CSO or equivalent; make sure to be vigilant with your Security Awareness Training. If you want to test its effectiveness engage a third-party security firm to conduct a Social Engineering exercise to gauge whether you are vulnerable to attacks of this nature. A word of caution – 34% of the people we have targeted in Phishing centric Social Engineering tests over the last year have clicked the malicious link and provided sensitive corporate data (usually domain credentials!).
Visit your LinkedIn account by typing the URL in your browser manually.
Verify if you have a connection request in your LinkedIn Inbox
If you do not, then go back to your email client
Pull up the fake email
Click mark as spam or junk
Delete the email
Thanks for reading,
Scott
PS. Please join us on LinkedIn.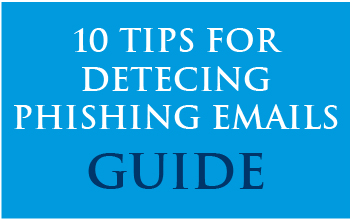 Phishing emails are tricky. Based on our Cyber Security Awareness Taining material, this infographic provides a cheatsheet of what to look for in unfamiliar emails.
View our Detecting Phishing Infographic now